Parmesan Black Pepper Cream Biscuits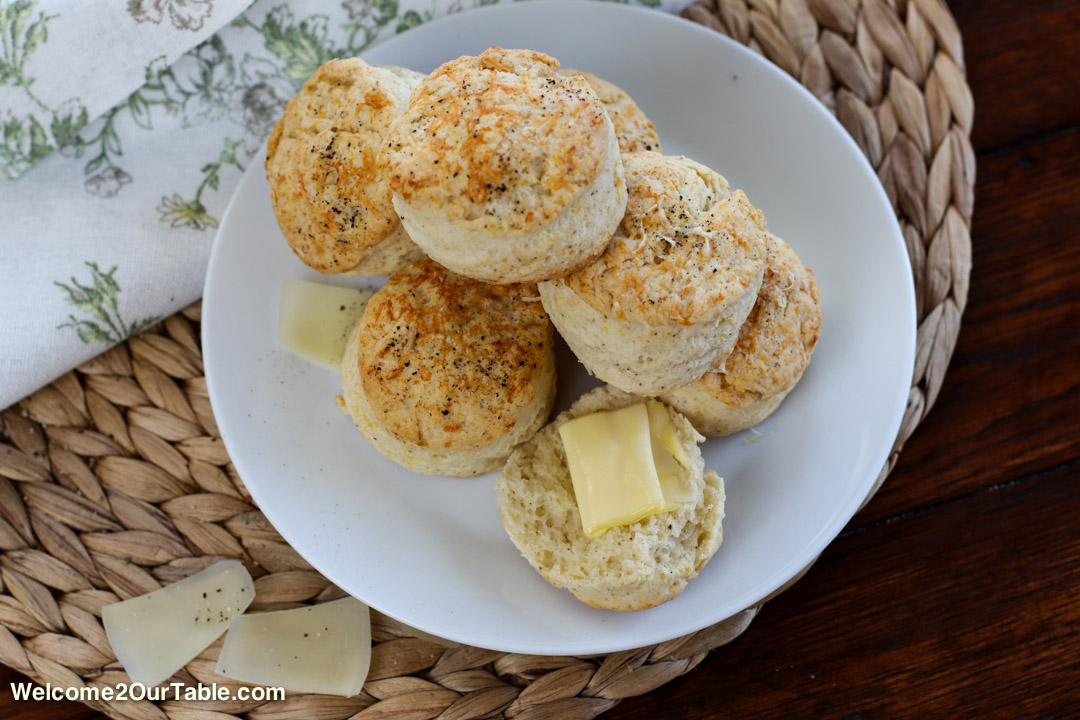 Author:
Welcome2OurTable.com
2 Cups All-Purpose Flour
¼ Cup Shredded Parmesan
1 Tablespoon Baking Powder
½ Teaspoon Salt
1 Teaspoon Black Pepper
1⅓ Cups Heavy Cream
Preheat the oven to 425 F.
In a large bowl or a mixer bowl combine the flour, baking powder, salt, and pepper.
Add the parmesan cheese. Reserve a couple tbsps for topping.
Slowly add the heavy cream and mix with a spoon just until combined or with a paddle attachment on a mixer.
Transfer the dough to a floured surface and pat or roll into a circle about ½ inch thick.
Use round cookie cutters to cut out biscuits. Place on a parchment lined baking sheet.
Brush with melted butter and sprinkle with black pepper and shredded parmesan cheese.
Bake 12-18 minutes or until light golden. Serve warm.
Making this same recipe as a multi-grain biscuit or gluten-free will not produce the same results. Whole grain flour makes a drier biscuit so my choice would be a gluten free recipe that incorporates butter as well as cream or buttermilk.
Recipe by
Welcome 2 Our Table
at https://www.welcome2ourtable.com/parmesan-black-pepper-cream-biscuits/