Caramelized Brussels Sprouts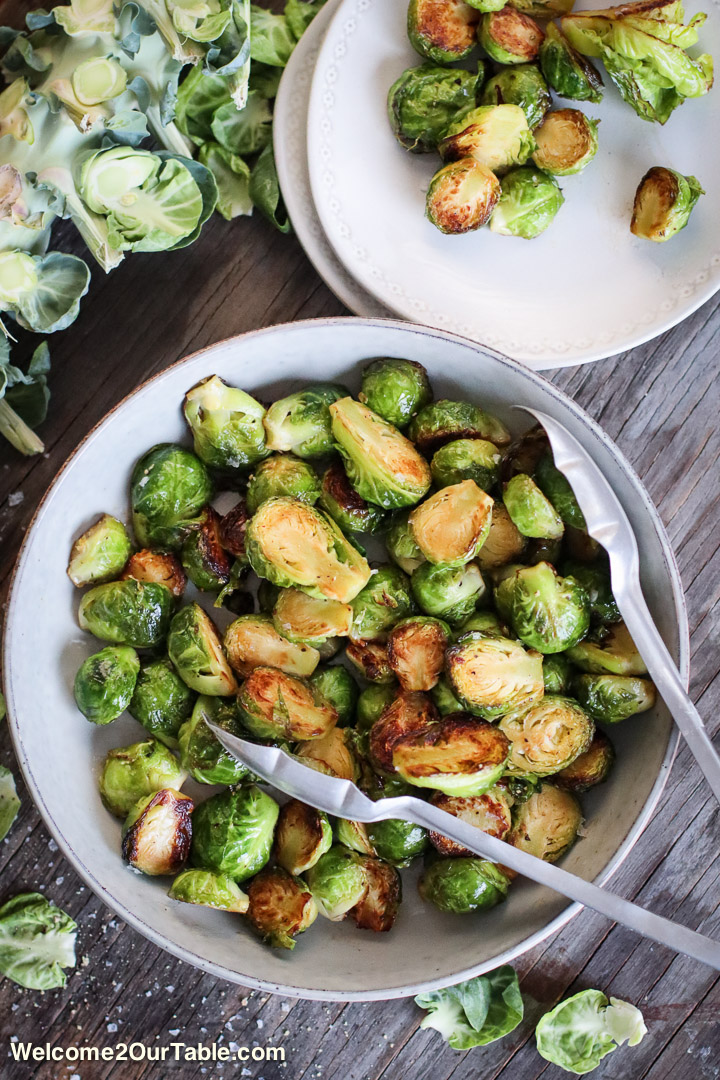 Author:
Welcome2OurTable.com
1 Stalk Brussels Sprouts or 1 medium package
Salt, pepper
Orange Muscat Vinegar
Olive oil
Butter
Trim the sprouts by cutting off a little by the stem, then a few outer leaves.
Wash thoroughly.
Steam the brussels sprouts for 4 minutes. Do not overcook it! The Brussels sprouts should still remain vibrant green and firm.
Let slightly cool, enough to handle and cut in half lengthwise.
Preheat a skillet on high heat (I prefer to use either a stainless steel pan or a cast iron pan for the best caramelization).
Pour 1-2 teaspoons of olive oil and butter.
Arrange brussels sprouts cut side down and watch them because they will color very quickly. This step is just for the purpose of caramelizing the already steamed brussels sprouts. So, keep them on the pan just enough to get the desired color.
You may need to do this step in a few batches, depending on how many sprouts you have and how large your pan is.
Transfer to a large bowl, season with salt and black pepper, a splash of vinegar and toss to coat.
Serve right away. Brussels sprouts are best eaten the same day as they are prepared.
Recipe by
Welcome 2 Our Table
at https://www.welcome2ourtable.com/caramelized-brussels-sprouts/