Eggplant Lasagna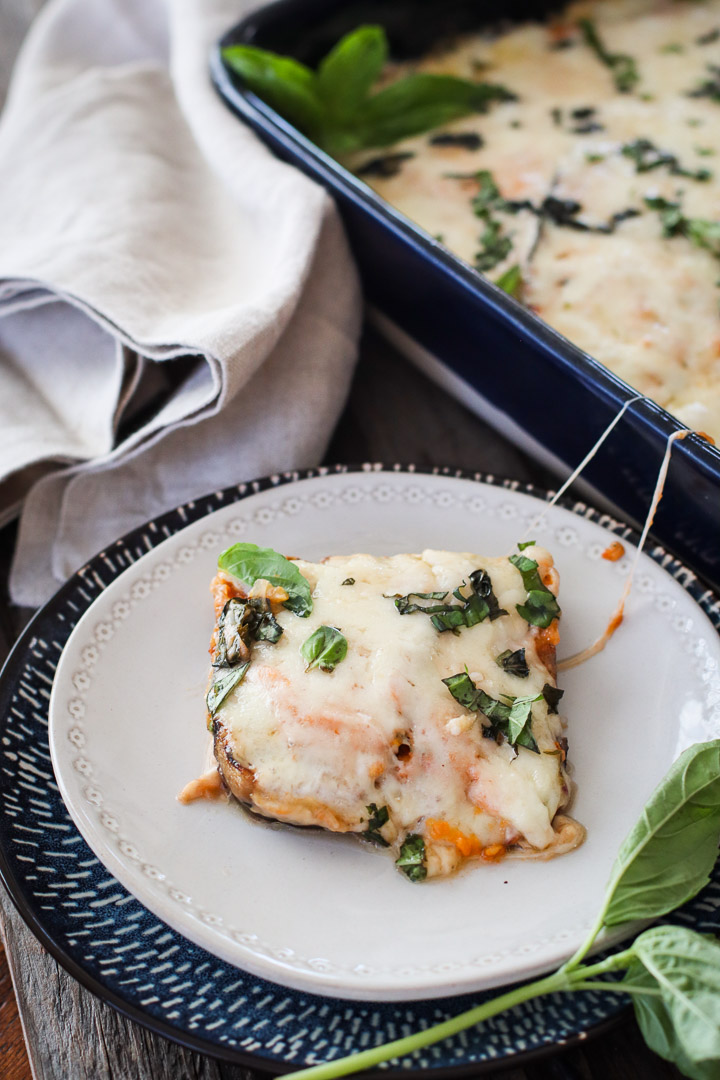 Author:
Welcome2OurTable.com
Recipe type:
Main Dish, Side Dish
2 Medium Eggplants
3 Tomatoes
1 small bunch Fresh Basil
4 ounces (1/2 cup) Fontina Cheese
8 ounces (1 cup) Mozzarella Cheese
2 ounces (1/4 cup) Parmesan Cheese
5 cloves garlic
Salt and black pepper
Olive oil
Slice the eggplants lengthwise into ½ inch slices. Lay out flat and sprinkle with salt. Set aside for 5-10 minutes.
With a sharp knife make an "X" on the tomatoes, place into a heat-proof bowl, and cover with boiling water. After 2-3 minutes take the tomatoes out of the water and peel the skins off.
Place the tomatoes, cut into quarters, into a food processor along with the peeled garlic cloves, a few leaves of basil, salt and pepper, and a splash of olive oil. Process until smooth.
Using the grater disk on the food processor, shred all the cheeses.
Pat dry the eggplant slices. On a pre-heated and oiled pan or grill cook the eggplant slices, a few minutes on each side until opaque and soft.
Layer the lasagna in a 9 by 13-inch baking pan in this order: eggplant first, tomato sauce, shredded cheese, fresh basil. Repeat in this order. Finish with cheese.
Bake in a pre-heated 350 F oven for 20 minutes or until the cheese is melted and bubbly.
Serve with crusty bread to sop up all the delicious juices!