Cold Brew Coffee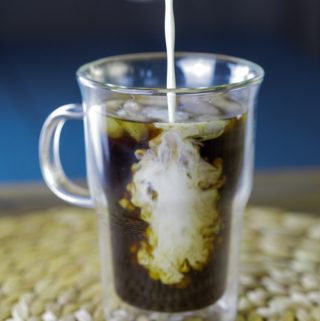 Author:
Welcome2OurTable.com
½ gallon or 8 cups cold water
2 Cups ground coffee (for drip)
Grind the coffee like you would for a drip coffee maker.
Place the coffee grounds in a pitcher. Pour 8 cups cold water and stir.
Cover and let stand in the refrigerator for at least 24 hours, preferably 36-72 hours.
Strain the coffee through a fine-meshed sieve. Store in the refrigerator.
Serve with cream, sweetened condensed milk, or vanilla ice cream.